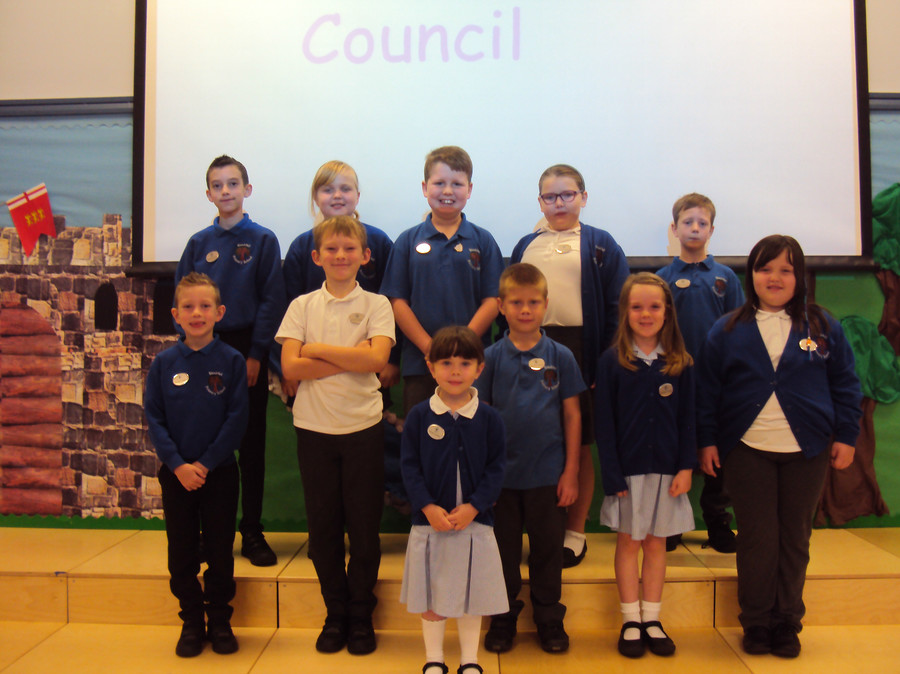 School Council elections were held in school this week. Children put themselves forward and presented to the class their reasons for being a School Counciller. The votes were counted and I am delighted to announce for 2016-2017 Hannah Wood, Joe Walker, Tom Pinnegar, Emily Brown, Ethan Brown, Tilly Newstead, Harry Beadling, Ellie Platts, Jack Pinnegar, Beaux Harris, Elliott Halse and Oliva Clarke.
Well done to Ryan, Euan, Ethan, Ethan, Micky, Josh, Owen and Sam who won the Year 6 Kwik Cricket Festival at Oxclose Academy. Lets hope its the first of many trophies to add to our collection.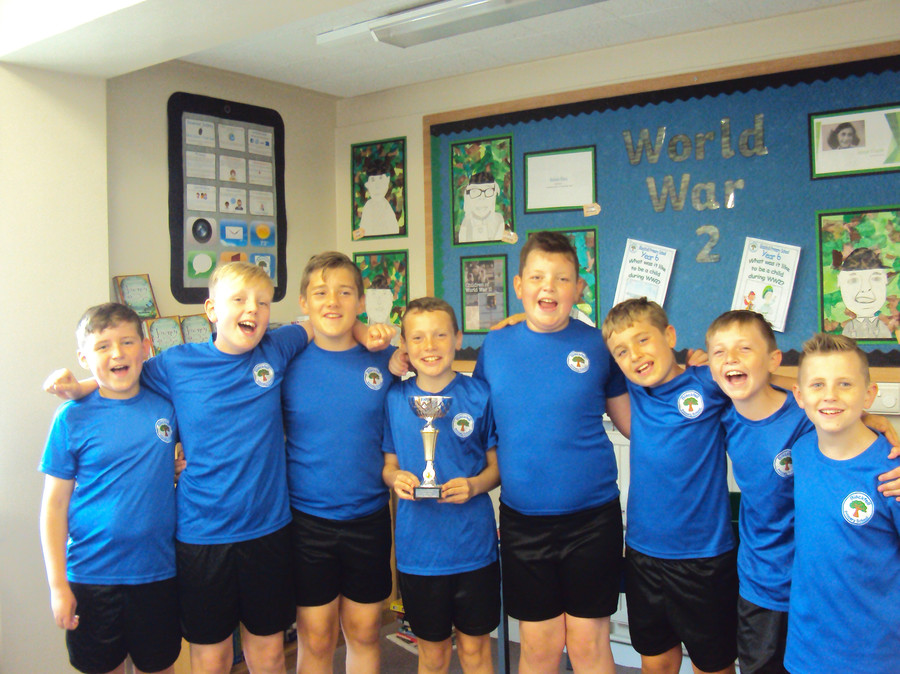 Macmillan Coffee Morning
We will be hosting a Macmillan Coffee Morning on Friday 30th September in school. We hope you will be able to support this good cause and join us from 2.15pm in the breakfast club room for a coffee and cake.
A warm welcome to our Reception Class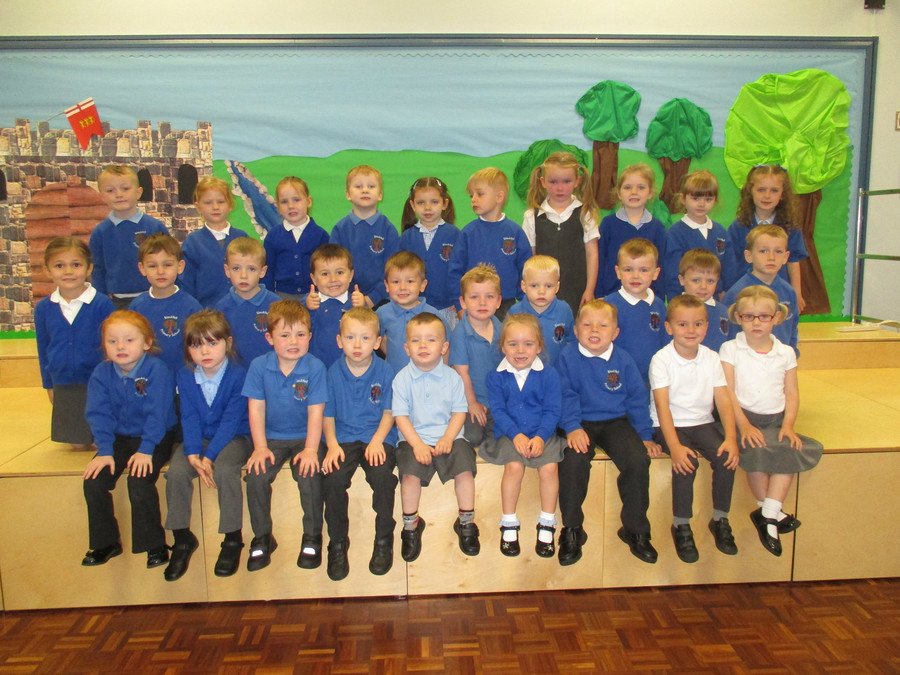 We hope that you have had a fantastic summer holiday.
We are delighted with the children's positive attitude to school and learning since returning on Tuesday. They all look smart and ready to learn in their new uniforms. We have introduced house captains and vice captains this year for our house teams of Oak, Willow, Pine and Maple.
Badges were presented in our first Celebration Assembly of the school year.
We are delighted to announce that Blackfell Primary has achieved the Gold Great Active Sunderland Schools Charter. The Charter has been developed to be a celebration of schools who are improving the health and wellbeing of pupils, creating sport and physical activity opportunities and being a great community school. We have worked hard to encourage children to embrace a culture of exercise, physical activity and healthy eating. We are one the first schools in Sunderland and the only school in Washington to be awarded the gold standard. David Purvis presented the award in Celebration Assembly.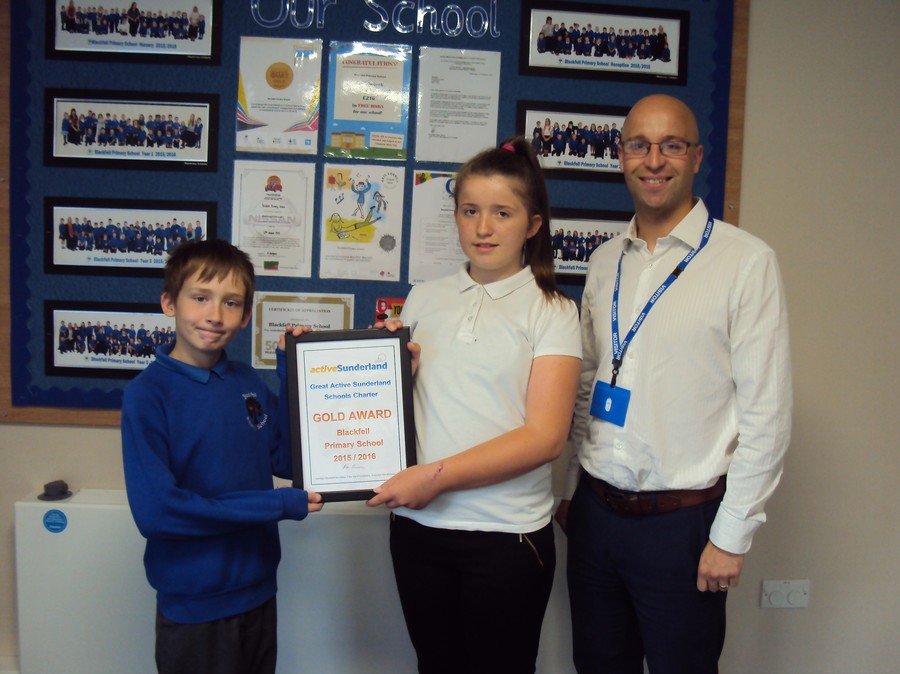 We currently have a vacancy for a parent governor. If you would are interested in this position please speak to Mrs Watkins or call into the school office.
Happy Birthday Queen Elizabeth II
In July we enjoyed celebrating HRH Queen Elizabeth II's 90th birthday. We sang traditional British songs such as Land of Hope and Glory, Jerusalem and the British Anthem. These were performed by the children in a special assembly and Year 6 presented facts and traditions associated with our Royal family. All children were presented with a commerative gold coin from the Royal Mint as a momento of this special occasion. Further celebrations included our whole school summer family picnic themed 'All things British' where every class performed British number 1 hits. Our school rock band and choir entertained all family and friends with British songs and artists. Thank you to everyone for helping to make this a special day for the whole community of Blackfell.
We had the privilege of welcoming the The Royal Air Force Orchestra into school. They performed traditional British music and anthems as well as entertaining the children with a melody of Disney Classics. Heather who played the viola was a pupil at Blackfell 30 years ago. The orchestra play for the Royal Family and at prestigious events around the world. Thank you to Heather, Lesley, Adrian, Justine and Henry.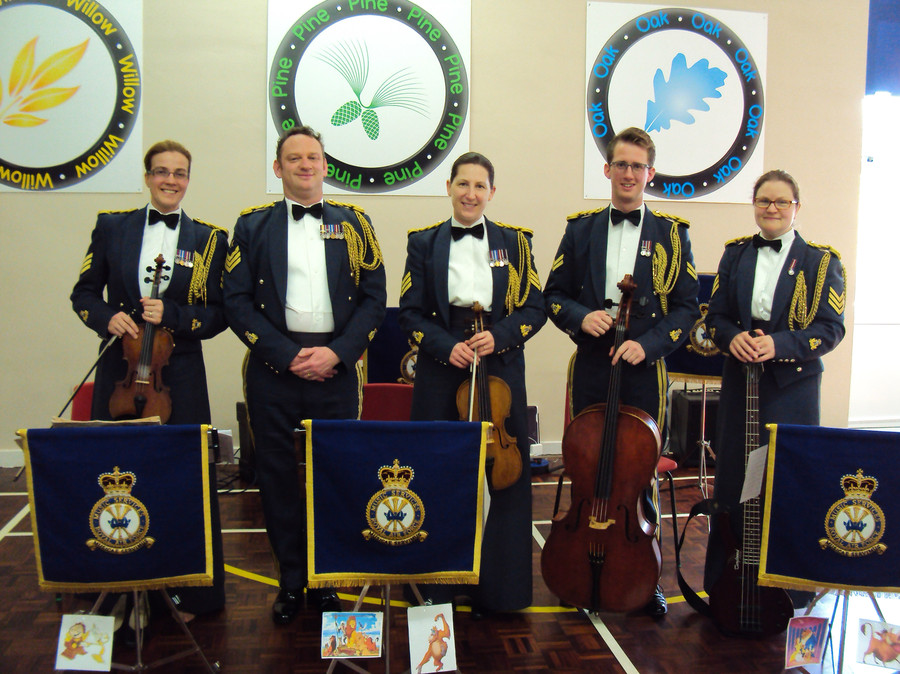 It is the autumn term!
Meet the teacher drop in sessions will be held on Monday 19th September 3.30pm - 5pm. Curriculum Overviews will be shared and you will have the opportunity to ask questions and see the children's new books.
Further details to follow.
Keep Blackfell Clean- We help our community!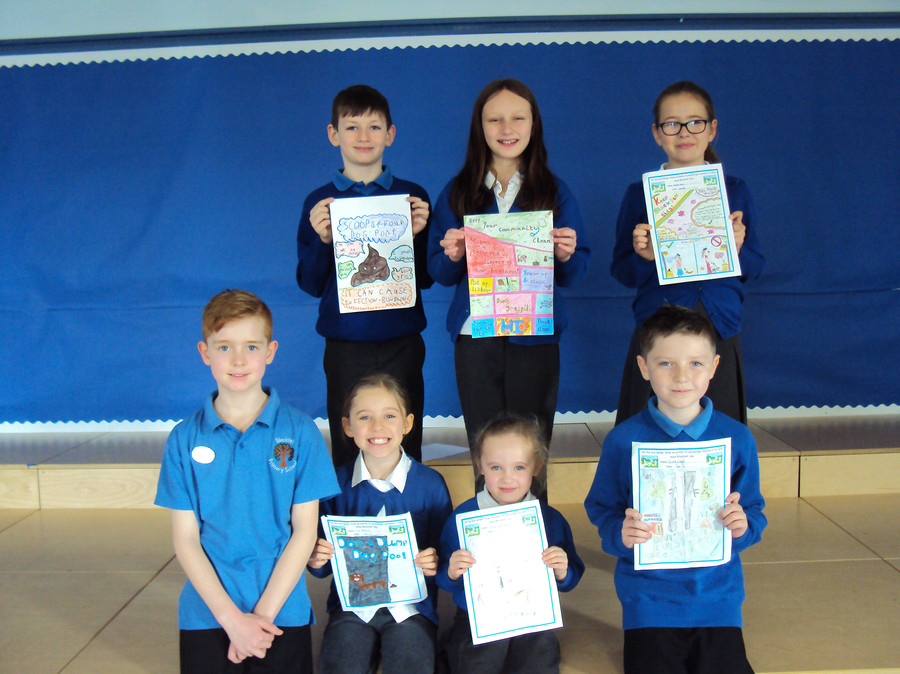 The school council judged the poster competition. The winners from each class were Year 1 Lily Georgeson, Year 2 Ella Beattie, Year 3 Brendan Tetchner, Year 4 Holly Hall, Year 5 Owen Wright and Year 6 Terri Ann Carman. Cllr Scaplehorn will collect all the winning entries and one will be used in the campaign to "Keep Blackfell Clean". All winners received an Easter egg of their choice.
We are delighted to announce that Lily's design won the overall competition and will be used at the heart of the campaign!
Attendance
Attendance for this academic year is currently 97.2%. Well done everyone!
Christmas holidays 2016
A reminder that we break from school on Wednesday 21st December 2016 and return on Monday 9th January 2017 in line with our cluster schools.
Latest Blackfell School Calendar Events
Year 6 to visit Nissan

30

Sep

2016

Macmillan Coffee Morning 9.00am

30

Sep

2016

2:15 pm - 3:15 pm

Fairytale character to visit Year 1

03

Oct

2016

1:00 pm - 3:00 pm

High 5 Netball

04

Oct

2016

Year 5 to visit Centre of Life

06

Oct

2016