Winning tickets for the raffle:
1st prize £25 Metro Centre voucher - Blue 436 Olivia Quinn
2nd prize £25 Galleries voucher - Blue 146 Lexi Quinn
3rd prize Vax hoover - Green 167 Miss Stockport
4th prize Chocolate Hamper Blue 481 - Emily Mein
5th prize Beauty Hamper Blue 216 Helen Bowerman
6th prize Robo mix - Pink 401 Lily Harper
7th prize Bottle of whisky Yellow 401 Gabrielle Shaw
8th prize Gym pass x 4 Blue 181 Mr Macdonald
9th prize Bottle of prossecco Blue 166 Eva Healy
10th prize Bottle of white wine Yellow 391
11th prize Thorntons chocolate Pink 436 Mrs Clarke
12th prize Chocolates Blue 196 Mrs Simpson
13th prize Box of biscuits Ava Finnon Blue 56
14th prize Simple gift set Peach 81 Lewis Slater
15th prize Bottle of Cava Shaun Ball Peach 491
16th prize Bottle of red wine Blue 6 Ellie Platts
Winner of name the dog - Dylan Robinson & Sianna Scott
Guess the weight of the cake - Max Forkin
Winners of the food hamper - Lyta Carr and Mr Atchinson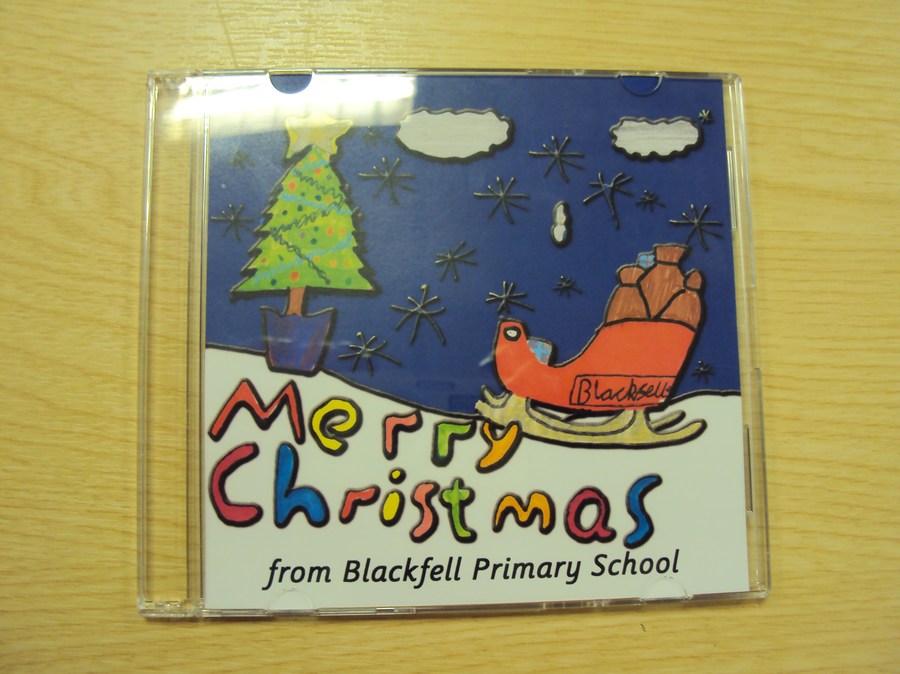 Children have been busy recording a Christmas CD which is available to purchase for £7.50. If you would like to place an order please return the order form and money to the school office by Tuesday 6th December.
Winners of the poster competition enjoyed a trip to Sandhill Academy School to meet Olympic gymnast Amy Tinkler. Amy shared her story of Rio and her success of winning a bronze medal for Team GB , answered questions from the children and demonstrated a gymnastic routine.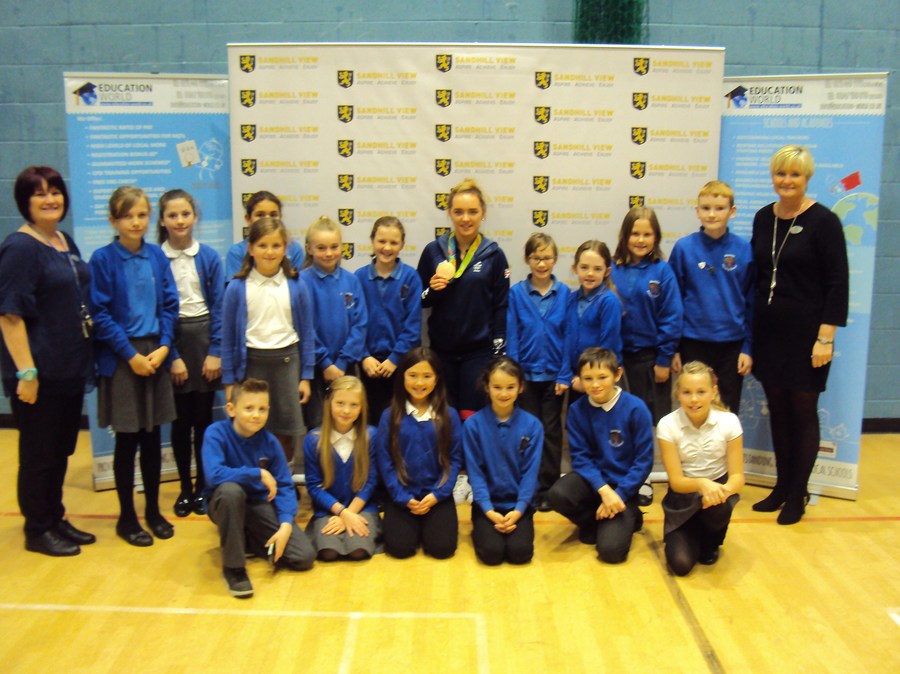 Well done to Year 6! We all thoroughly enjoyed your class assembly that shared your learning about WW2. DVDs are on sale priced £2.
Please see the school office for further details.
Celebrating Learning Power 5Rs
We are delighted to announce that the following children were voted by their class peers for their contribution to Relationships. The children were invited with a family member or friend to enjoy high tea with Mrs Watkins. Well done to:
Reception - Phoebe Wilson Year 1 - Elliott Halse Year 2 - Ben Anderson
Year 3 - Chloe Butler Year 4 - James Morrell Year 5 - Byron Duckworth
Year 6 - Connie James
This half term children will be asked to vote for a child in their class who has clearly demonstrated 'Resilience'. The children will be exploring what resilience means and how this supports their learning as well as life long skills.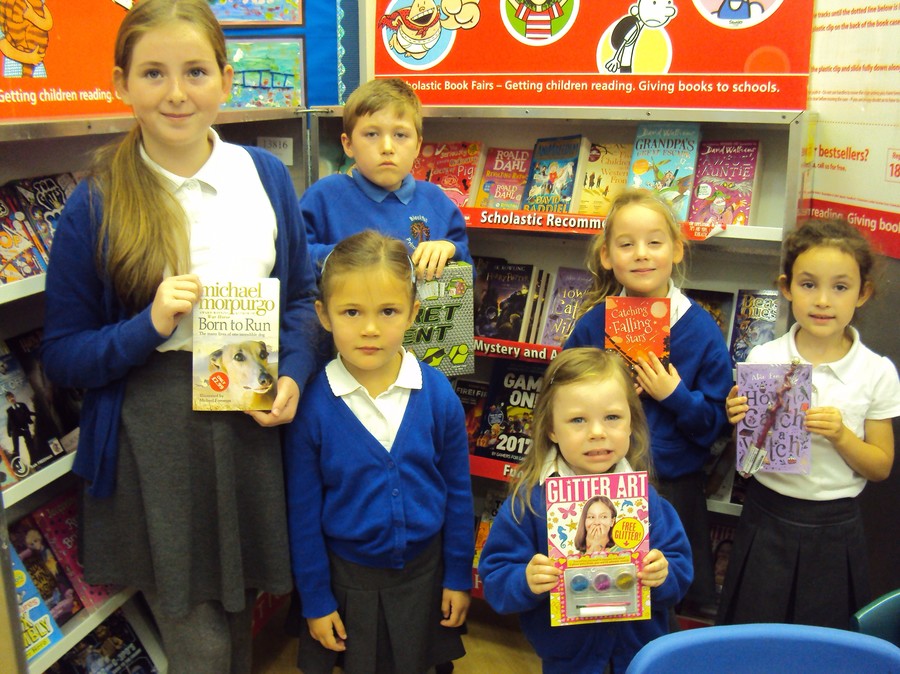 Thank you to everyone who supported the Book Fair this year. Well done to Ava Warrilow, Miya Wilson, Lily Beattie, Sadie Castling, Ellie Platts, George Beat, Tom Pinnegar and Sophie Newstead who won a book of their choice in the "Design a CD cover". The winning designs were picked by the School Council. The winning raffle ticket for a book of their choice was number 646 Malika Mawhinney.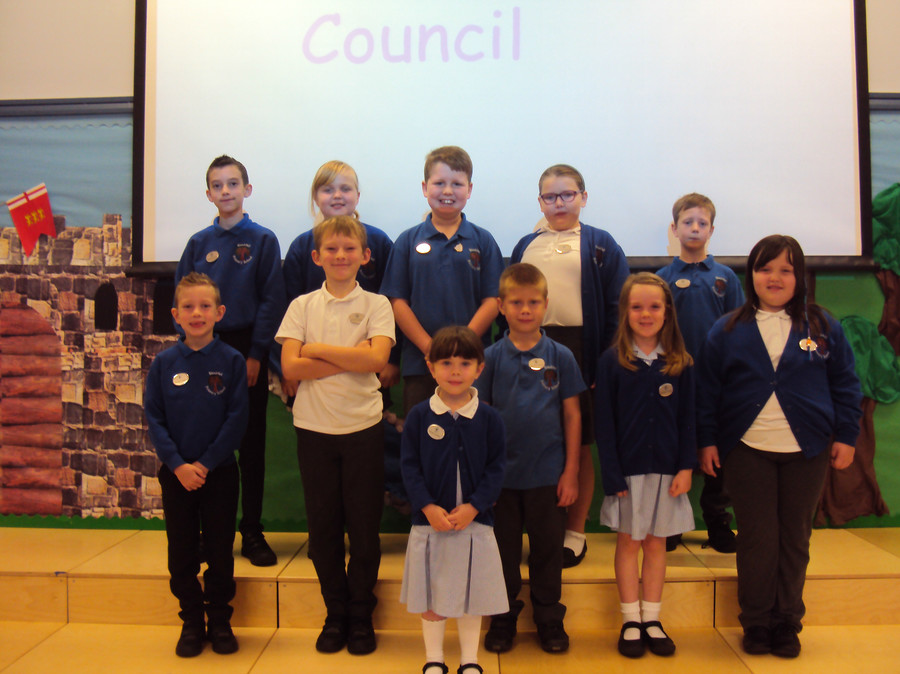 The School Council are off to track down our snowdog, Churchill, on Thursday. We have heard that he is in the Bridges! If you see him, please take a photograph for our school.
Well done to Ryan, Euan, Ethan, Ethan, Micky, Josh, Owen and Sam who won the Year 6 Kwik Cricket Festival at Oxclose Academy. Lets hope its the first of many trophies to add to our collection.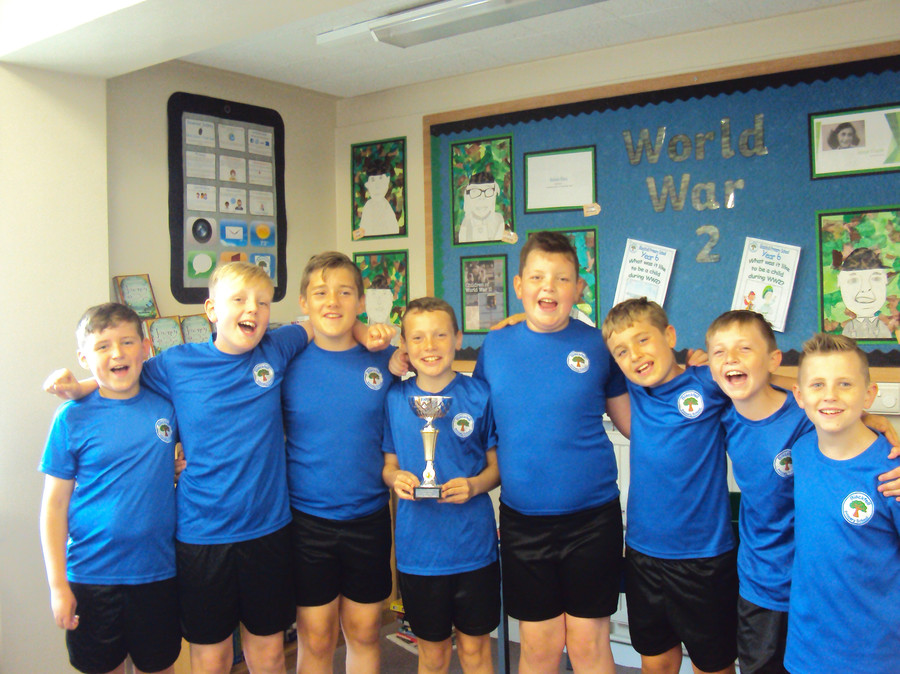 Macmillan Coffee Morning
Thank you to everyone who joined us for our coffee afternoon. We raised £295.
A warm welcome to our Reception Class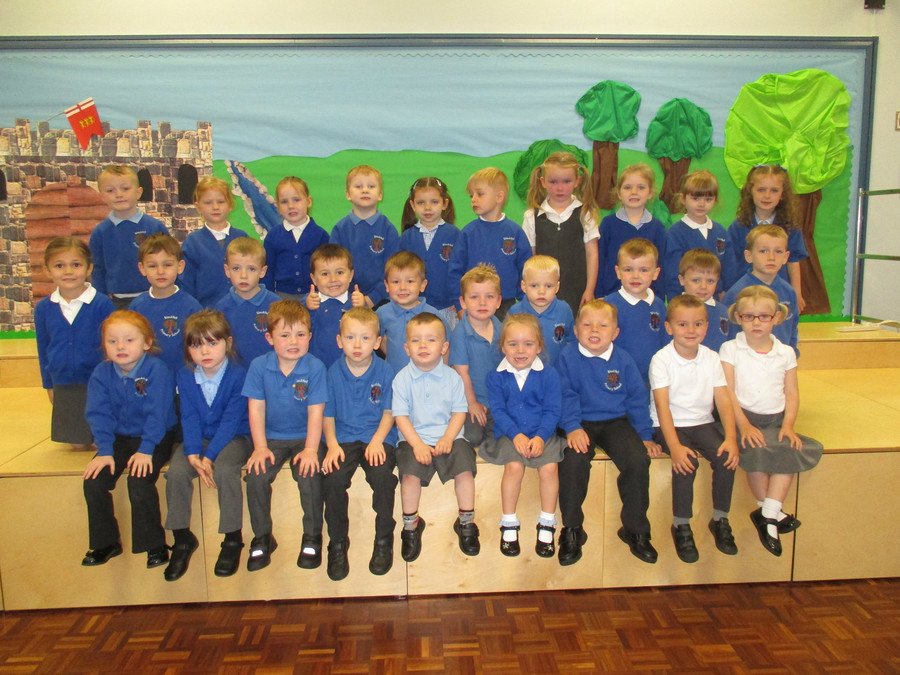 We hope that you have had a fantastic summer holiday.
We are delighted with the children's positive attitude to school and learning since returning on Tuesday. They all look smart and ready to learn in their new uniforms. We have introduced house captains and vice captains this year for our house teams of Oak, Willow, Pine and Maple.
Badges were presented in our first Celebration Assembly of the school year.
We are delighted to announce that Blackfell Primary has achieved the Gold Great Active Sunderland Schools Charter. The Charter has been developed to be a celebration of schools who are improving the health and wellbeing of pupils, creating sport and physical activity opportunities and being a great community school. We have worked hard to encourage children to embrace a culture of exercise, physical activity and healthy eating. We are one the first schools in Sunderland and the only school in Washington to be awarded the gold standard. David Purvis presented the award in Celebration Assembly.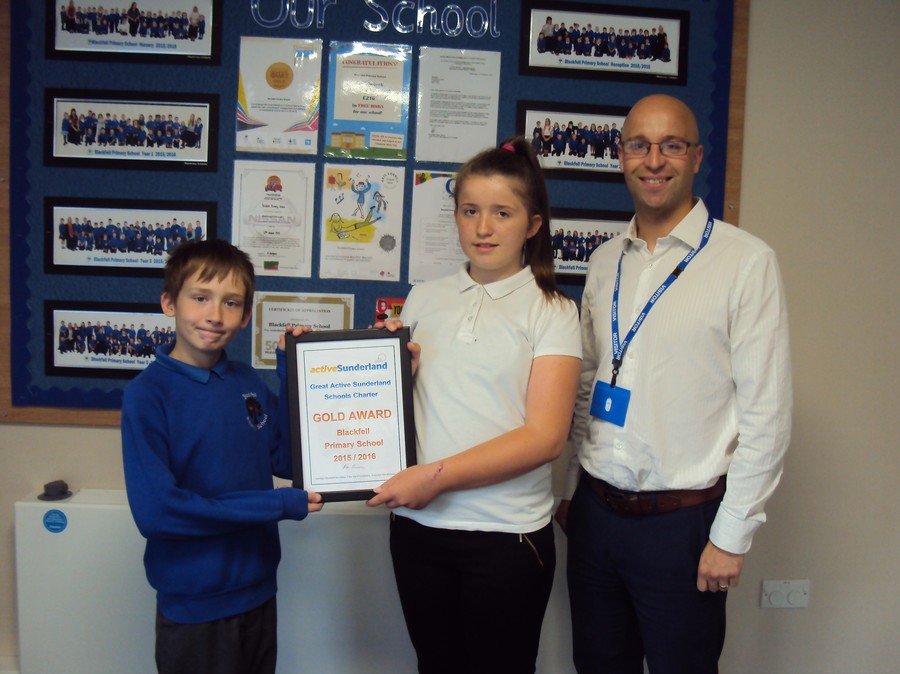 Happy Birthday Queen Elizabeth II
In July we enjoyed celebrating HRH Queen Elizabeth II's 90th birthday. We sang traditional British songs such as Land of Hope and Glory, Jerusalem and the British Anthem. These were performed by the children in a special assembly and Year 6 presented facts and traditions associated with our Royal family. All children were presented with a commerative gold coin from the Royal Mint as a momento of this special occasion. Further celebrations included our whole school summer family picnic themed 'All things British' where every class performed British number 1 hits. Our school rock band and choir entertained all family and friends with British songs and artists. Thank you to everyone for helping to make this a special day for the whole community of Blackfell.
We had the privilege of welcoming the The Royal Air Force Orchestra into school. They performed traditional British music and anthems as well as entertaining the children with a melody of Disney Classics. Heather who played the viola was a pupil at Blackfell 30 years ago. The orchestra play for the Royal Family and at prestigious events around the world. Thank you to Heather, Lesley, Adrian, Justine and Henry.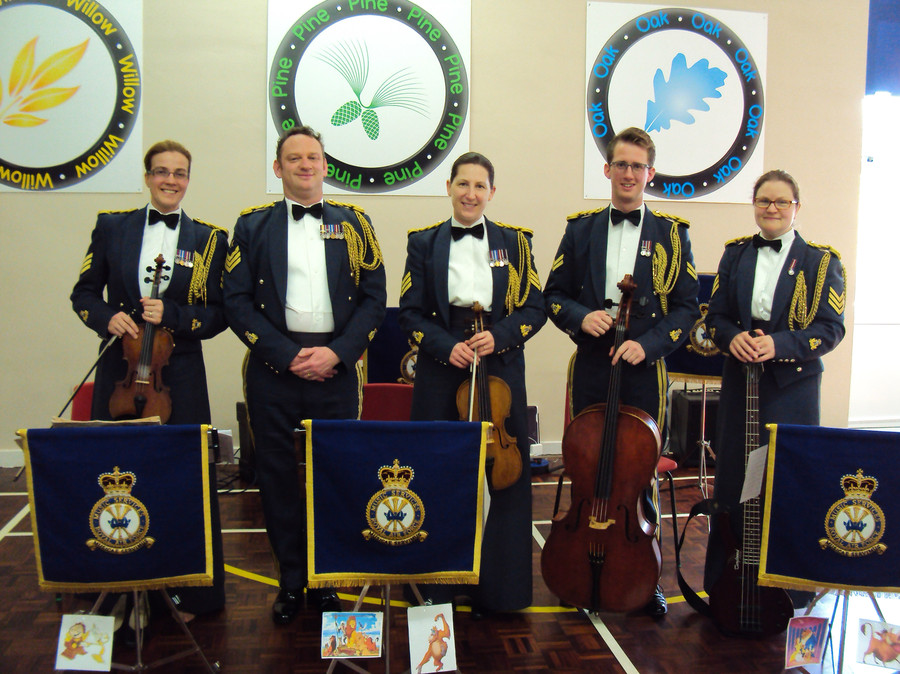 Parent/Carer Consultations will be held on Monday 17th and Tuesday 18th October. We hope that you have all received your appointment.
Keep Blackfell Clean- We help our community!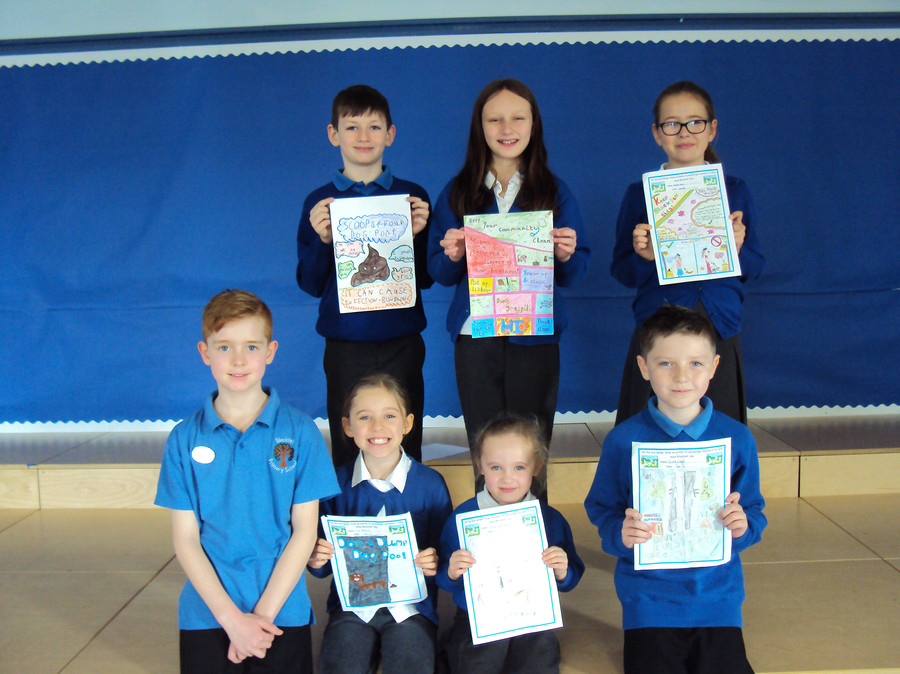 The school council judged the poster competition. The winners from each class were Year 1 Lily Georgeson, Year 2 Ella Beattie, Year 3 Brendan Tetchner, Year 4 Holly Hall, Year 5 Owen Wright and Year 6 Terri Ann Carman. Cllr Scaplehorn will collect all the winning entries and one will be used in the campaign to "Keep Blackfell Clean". All winners received an Easter egg of their choice.
We are delighted to announce that Lily's design won the overall competition and will be used at the heart of the campaign!
Attendance
As of 4th November attendance for this academic year is currently 98%. Well done everyone!
Congratulations to Year 3 who achieved attendance of the month at 99.7%. They will be rewarded with a movie and popcorn afternoon.
Christmas holidays 2016
A reminder that we break from school on Wednesday 21st December 2016 and return on Monday 9th January 2017 in line with our cluster schools.
Latest Blackfell School Calendar Events
Punctuation Show Year 1 - Year 6

08

Dec

2016

Girls Futsal

13

Dec

2016

Year 5-6 Carol Service

13

Dec

2016

2:00 pm - 3:00 pm

Year 3-4 Carol Service

15

Dec

2016

2:00 pm - 3:00 pm

Christmas lunch / Christmas Jumper Day

16

Dec

2016

12:00 pm - 1:00 pm