Year 4 Class assembly is on Tuesday 14th February at 9.15am. We look forward to the friends and family of Year 4 joining us. Refreshments will be served afterwards.
Matt Wylie visits Blackfell!
Matt Wylie, gold medalist paralympic champion, visited our school to support our 'Going for Goals' and 'Inspiration'themed assemblies for 2017. Matt was a pleasure to meet and his presentation of his journey to Olympic champion at Rio 2016, truly inspired us all to to aim high, work hard and be the very best you can be!
Matt shared his story, held a quiz and visited all classrooms. It was fantastic to see a real Gold medal and try it on!
Take a look at our class pages and events page for photographs of our morning.
Year 6 are busy producing a display to share our thoughts from Matt's inspirational journey, Matt's achievements and how we can set goals and aim for the stars!
Thank you for a fantastic morning Matt and it was lovely to meet your Mum too!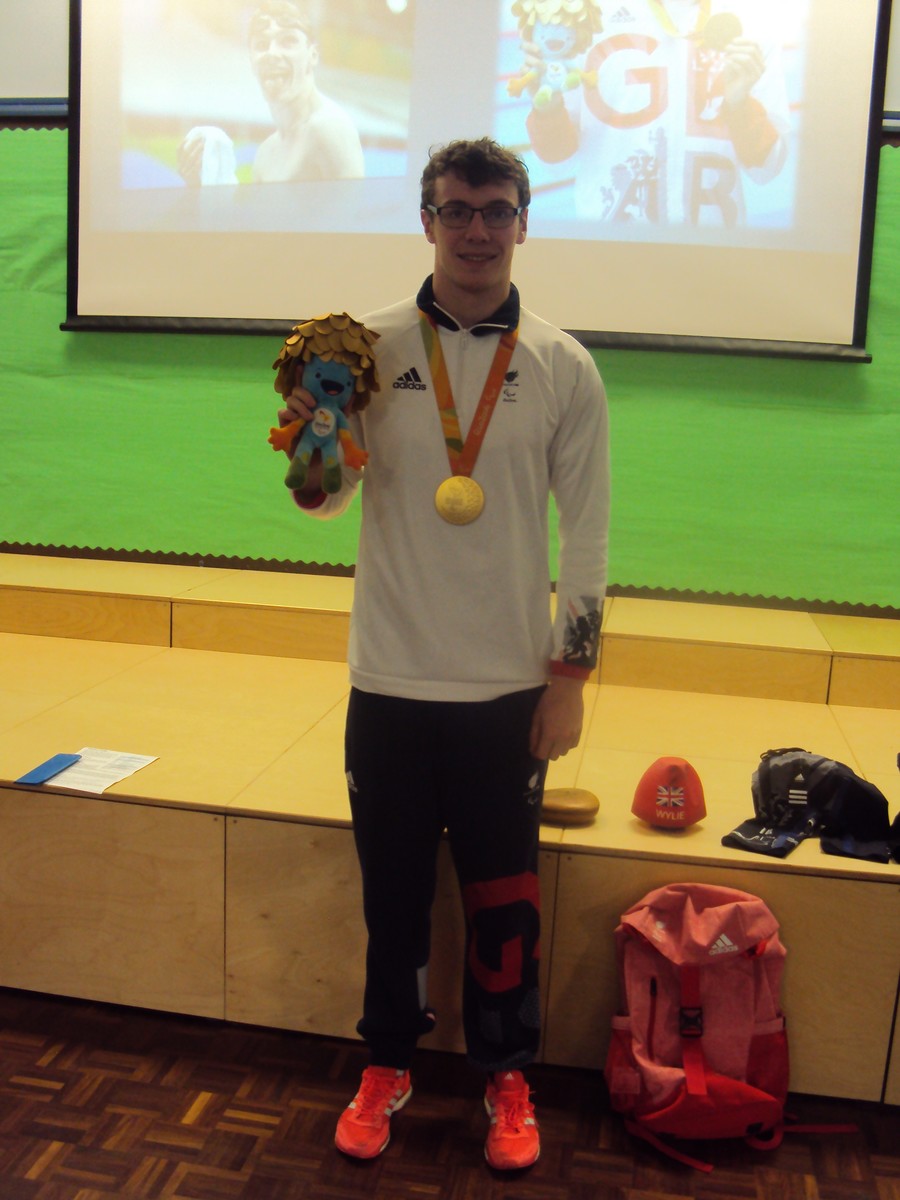 Winners of the poster competition enjoyed a trip to Sandhill Academy School to meet Olympic gymnast Amy Tinkler. Amy shared her story of Rio and her success of winning a bronze medal for Team GB , answered questions from the children and demonstrated a gymnastic routine.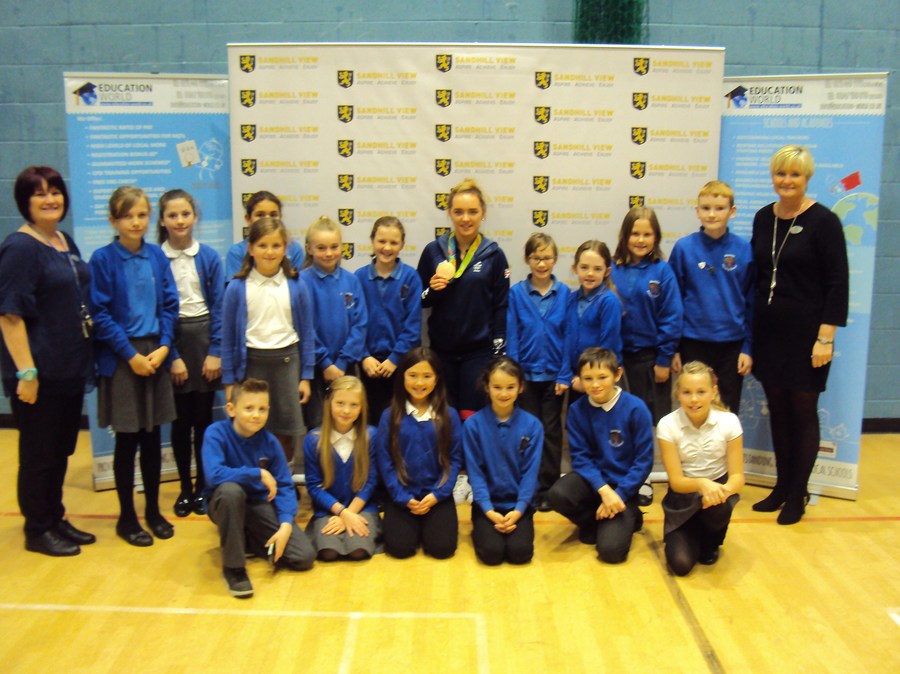 Celebrating Learning Power 5Rs
We are delighted to announce that the following children were voted by their class peers for their contribution to Resiliance. The children were invited with a family member or friend and enjoyed high tea with Mrs Watkins. Well done to:
Reception - Harrison Casey Year 1 - Alecia Johnson Year 2 - Lyta Carr
Year 3 - Bo Atwill Year 4 - Lily Hannon Year 5 - Emily Brown
Year 6 - James Parkin
Next half term children will be asked to vote for a child in their class who has clearly demonstrated 'Risk-Taking'. The children will be exploring what the benefits of taking risks are and how this supports their learning.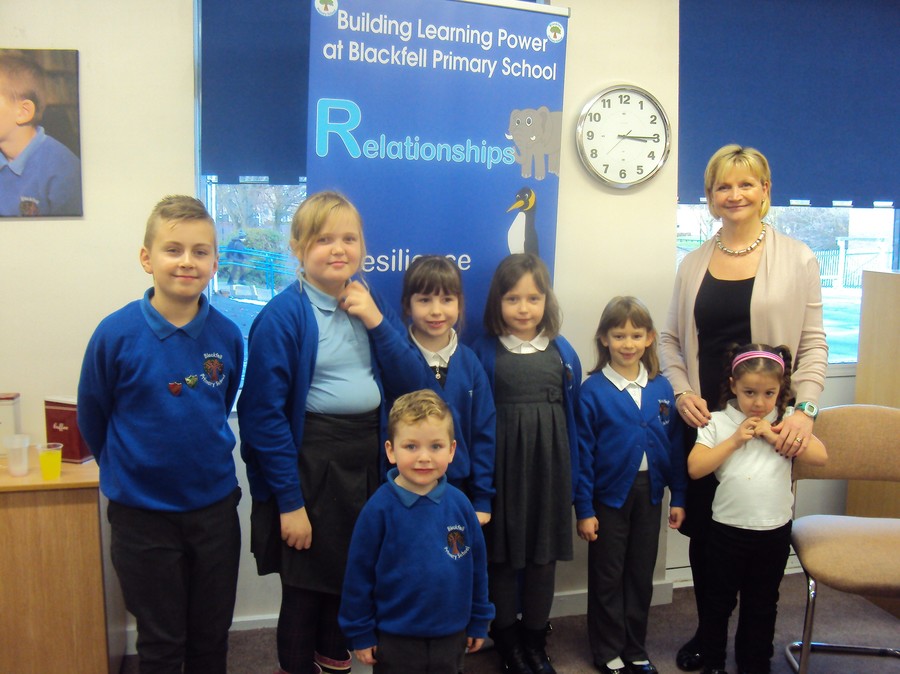 We are delighted to announce that Blackfell Primary has achieved the Gold Great Active Sunderland Schools Charter. The Charter has been developed to be a celebration of schools who are improving the health and wellbeing of pupils, creating sport and physical activity opportunities and being a great community school. We have worked hard to encourage children to embrace a culture of exercise, physical activity and healthy eating. We are one the first schools in Sunderland and the only school in Washington to be awarded the gold standard. David Purvis presented the award in Celebration Assembly.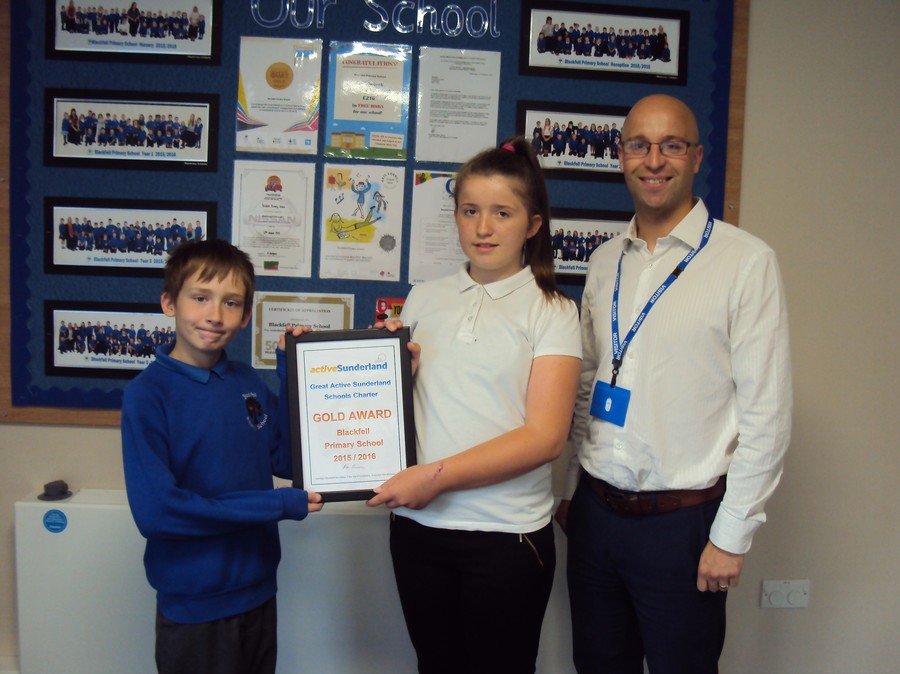 Attendance
Autumn term 2016 attendance was 97.6%. Well done everyone!
Latest Blackfell School Calendar Events
Theatre Royal Visit - Hansel and Gretal

02

Mar

2017

2:00 pm - 4:00 pm

High tea for 5R winners

02

Mar

2017

2:45 pm - 3:15 pm

World Book Day

03

Mar

2017

Parent consultations 3pm-5pm

06

Mar

2017

Year 2 to visit Beamish Wild

07

Mar

2017