School Council- Pupil Voice at Blackfell
Welcome to the School Council for Summer Term.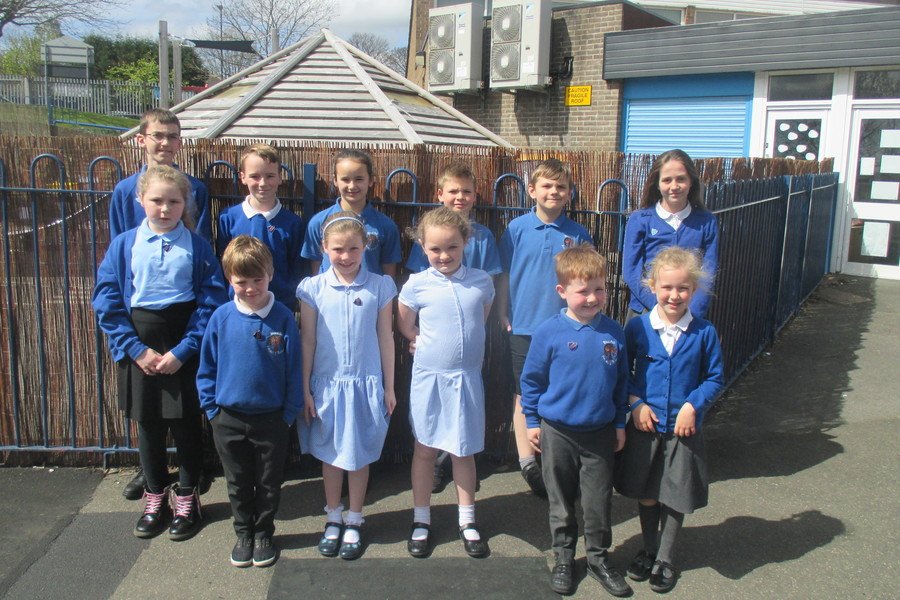 We are proud to announce our school council for the Summer term are Tom Pinnegar and Grace Tetchner (Y6); Sophie Hill and Callum Atkinson (Y5); Honey McAuley and Matthew Cook (Y4); Aimee-Leigh Cooper and Leon Lowery (Y3); Dominic Lamming and Jessica Dale (Y2) and Zac Bailey and Charlee Munro (Y1).
In the Summer term the school council will be working with Miss Dodds and Miss Stockport. For the first half term the council will be raising money for our Summer Picnic by organising and running a Afternoon Tea for Parents/Carers. After Half term they will then be working on the planning and organising the summer Disco. Miss. Stockport is also planning on developing the flower beds around school.
In the Autumn term the school council worked with Miss Kitchen on some charity projects. They baked cakes and helped raised money at the Macmillan Coffee Afternoon where they raised £350 as well as arranging fundraising for Children In Need.
After October half term, the children worked with Miss Henderson to contribute towards the Christmas Fair. They came up with new ideas for stalls, making items and refreshments and helping to sell.
On Tuesday 10th October the school council from Y4 and Y5 attended the Anti-bullying Conference with Mrs Hutchinson.
Many thanks to the school council of 2016-2017: Joe Walker, Hannah Wood, Tom Pinnegar, Emily Brown, Ethan Brown, Tilly Newstead, Harry Beadling, Ellie Platts, Jack Pinnegar, Beaux Harris, Elliott Halse and Olivia Clarke. You have been great role models this year.
Here are some of the things we did in 2016/17:
Lunchtime provision - we asked our classes what they thought about the new lunchtime menu and what they missed from the old menu. We had some great suggestions for new drinks, desserts and meal options. Miss Kitchen passed our ideas on to the kitchen and they brought back some of our old favourites as well as adding some of our suggestions.

Visiting our Snowdog at The Bridges Shopping Centre. On our visit we saw our Snowdog, Churchill (and patched him up); had a tour of the centre where we learned about how The Bridges is kept safe, what to do if you get lost and advice for parents/carers and went into the security centre in the conference room where we were treated to biscuits and drinks while we asked questions and found out about the history of The Bridges.

Safety Street - After our visit to The Bridges we asked our class mates for some advice on creating a Safety Street display. We had loads of good suggestions that went towards the display.

Supporting charities - From the previous year's school council, we found out that children in school wanted to do more for charity. Together we discussed which charity events we would like to get involved with and how we should do it. For Remembrance Day the school council took turns selling wristbands, badges and other items. After this event we also supported Children in Need and decided to have a non-uniform day to raise money on this day.

Judging competitions - As part of the Book Fair we held a competition to design a front cover for the Blackfell Christmas CD. The winners received a free book from the book fair and the winning CD cover was given a free CD. It was really tough judging the entries and picking a winner from each class.

Movie Night - The School Council took suggestions from each class for what movies they would like to be shown on whole school movie night. The top 3 suggestions were picked and the rest of the school could pick which movie they went to see.

Matt Wylie - Because of our focus on the 5Rs, we discussed how to promote these as a school. We agreed to invite in Paralympian Matt Wylie and as a School Council decided what we would like him to do for us. He spoke to the whole school at assembly and visited all the classes to answer questions. He was really inspirational.

International Week - As part of International Week, we were given the task of coming up with a menu for school dinners that week. We decided to go for the theme of different countries each day. We took suggestions from our classes about which countries they would be interested in trying food from, then we asked them to think of possible meals from that country. The best suggestions were put forward and we ended up with a great menu: Italian, Chinese, Indian, Mexican and American. Everyone enjoyed trying different foods.
Take a look at our Safety Street Display: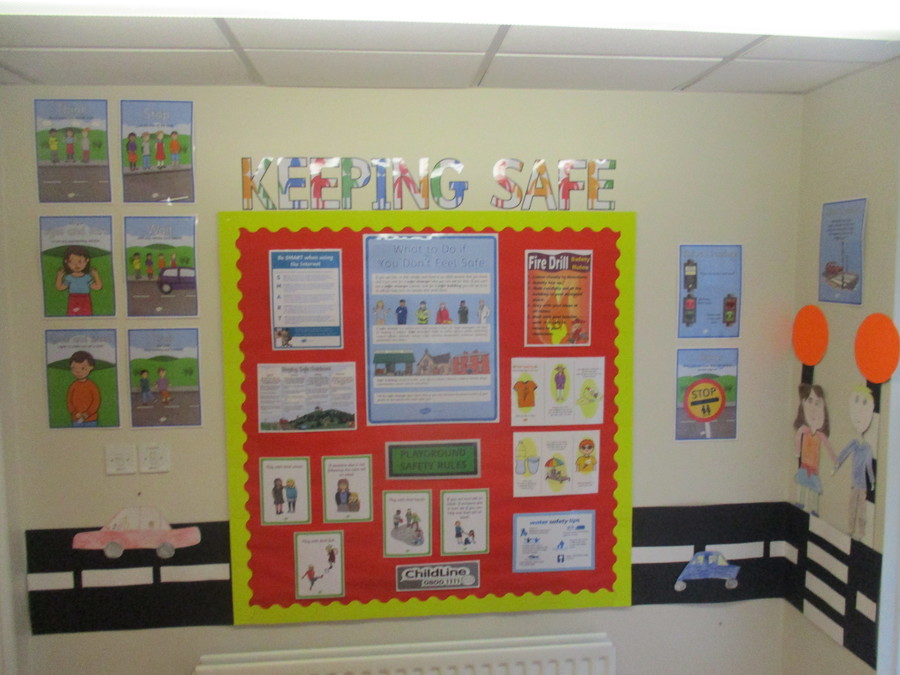 School Council News
On Thursday 28th April, the school council hosted their first visitors: the school councils from Lambton Primary and Oxclose Primary Academy. We had a great morning showing them around our school, presenting information about us and what we have done as a school council, having lunch with them and most importantly sharing ideas with them. They gave us lots of good ideas for ways we can impact the school and we are looking forward to implementing these soon. Our Year 6 school councillors spent a long time preparing and delivering a presentation and were wonderful hosts.
Take a look at some pictures from the visit:
School Council Presentation
Impact 2015-2016
Tuck Shop - The school council run the tuck shop taking orders, collecting money and enhancing provision.
Pupil Questionnaires -Pupil questionnaire have been evaluated and the results, collated by the council, are extremely positive and show what children love about our school. They have been shared with children and parent/carers and suggested areas for improvements are being dicussed at future meetings.
Reading books - We have just helped to spend £3000 on new reading resources for across the school! The new books are part of our home reading partnership and will definitely impact on progress and achievement with our whole school reading challenges!
Getting new ideas - We are looking forward to hosting a visit from other school council from Lambton Primary and Oxclose Academy next week. They will be joining is to hear about the work that we do, tour the school and stay for a school lunch.
Playground provision- Playground equipment has been ordered for KS2 yards. Permanent football nets, netball /football markings and seating will enhance the yard during the summer term.
Improving the local area - The school council led Sunderland Council's competition to clean up the local area. All winning posters have been sent to be a key part in the campaign.
Our Impact 2014-2015
School meals - we now have a revised menu with individual choice pre-ordered each morning (also larger portions!)
Playtime equipment - we have fantastic selection of lunchtime games and resources including nets and hockey sticks.
Christmas Fair - we organised the stalls and helpers.
Bike racks and scooter pods for all of the school have been installed.
School Movie Nights - we chose the movie for our new club.
Attendance celebration - we decided the 100% termly themed VIP lunch and organised the end of year cinema trip for 100% attendance for the whole year.
Cloakrooms - Year 5 and 6 wanted bigger cloakrooms, they have been changed and refurbished during Easter 2015 holidays.
Apps - we wanted more apps on the IPads
Different clubs - basketball club was introduced on Mondays and fencing and archery in the summer term
Repainting the lines in the school yard and football yard - planned for Spring 2016
Painting the classrooms - the school has been totally refurbished and finished by Summer 2015
We do make a difference!
The following children were elected as school Councillors for 2015/2016. Year 1 Benjamin Ball, Sadie Castling, Year 2 Logan Forester, Honey McAulay, Year 3 Lewis Waggott, Madi Chan, Year 4 Louis Harris, Leah Dunlop, Year 5 Ryan McGuire, Aicha Bounkhaila, Reece McCann and Terri Ann Carman.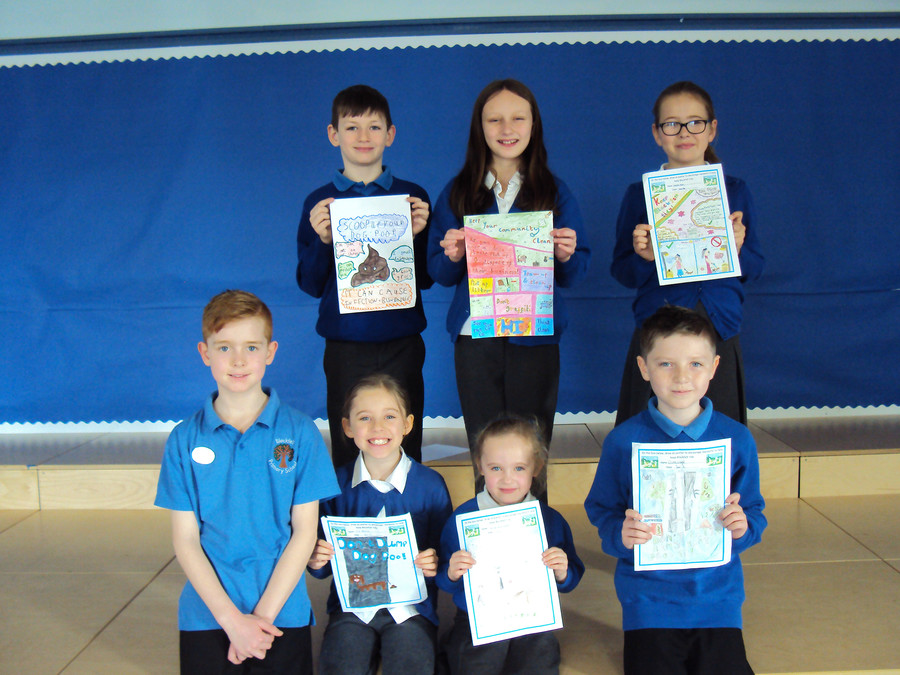 Well done to Lily Georgeson, Ella Beattie, Brendan Tetchner, Holly Hall, Owen Wright and Terri Ann who won the competitionfor "Keeping Blackfell Clean". The school council judged the winning posters. All children received an Easter egg of their choice. Thanks to everyone who entered.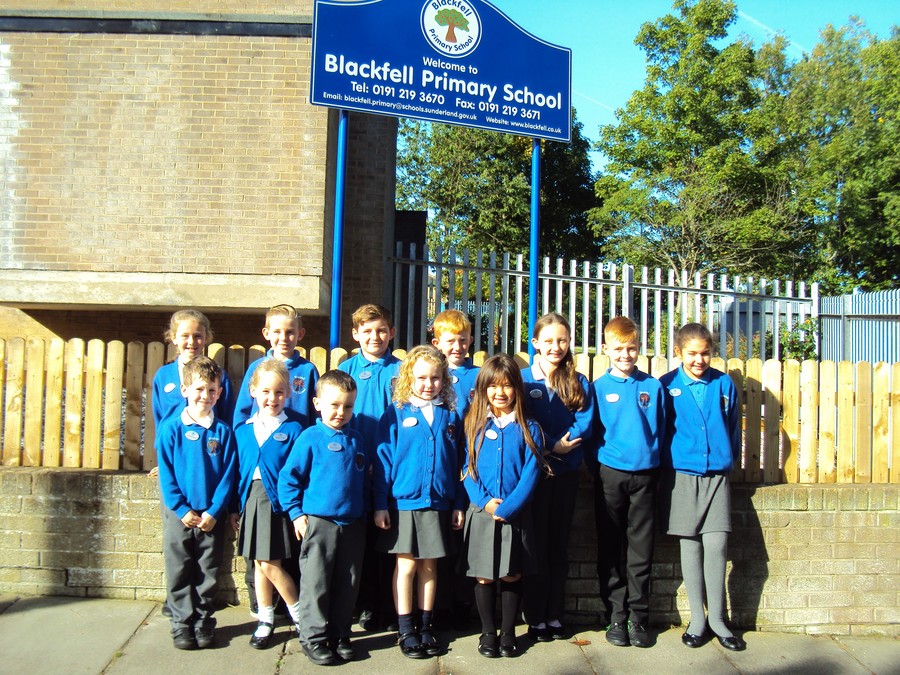 Children from Years 3,4 and 5 enjoyed a visit to the Baltic in Gateshead to Celebrate 'Walk to School Month'.