On Thursday 5th March there will be a change to the school menu. BFG burger served in a bun, fish bites or Mr Twit's meatballs. If your child would like a meal and is normally packed lunch please inform the school office.
Well done to Year 3 and Year 4 on their success at this years tennis festival at the Puma Centre. Year 3 won the overall competition and brought a trophy back to school. Year 4 came second only losing by 6 points. A great achievement and performance by everyone who particpated.
Well done to the children above who were presented with a special risk taking plaque and certificate. Each half term children are selected by their class teacher for demonstrating one of our 5R learning power and values of Blackfell Primary School.
Thank you to everyone who supported the Guide Dogs UK Headteachers Coffee Afternoon. £135 was raised. The school council baked cakes and helped to support the raffle, quiz and name the dog.
Well done to Cerys who correctly named the dog.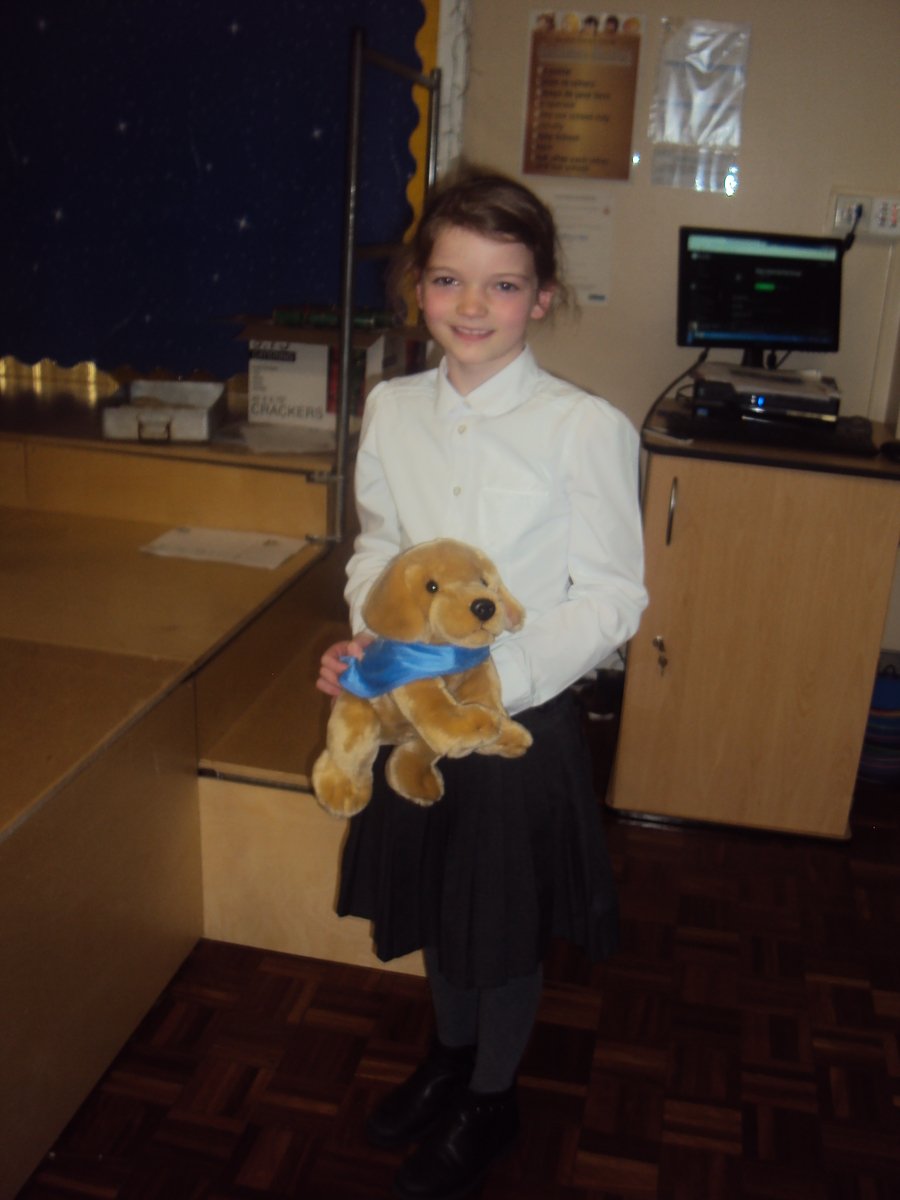 Children from the School Council helping to bake cakes.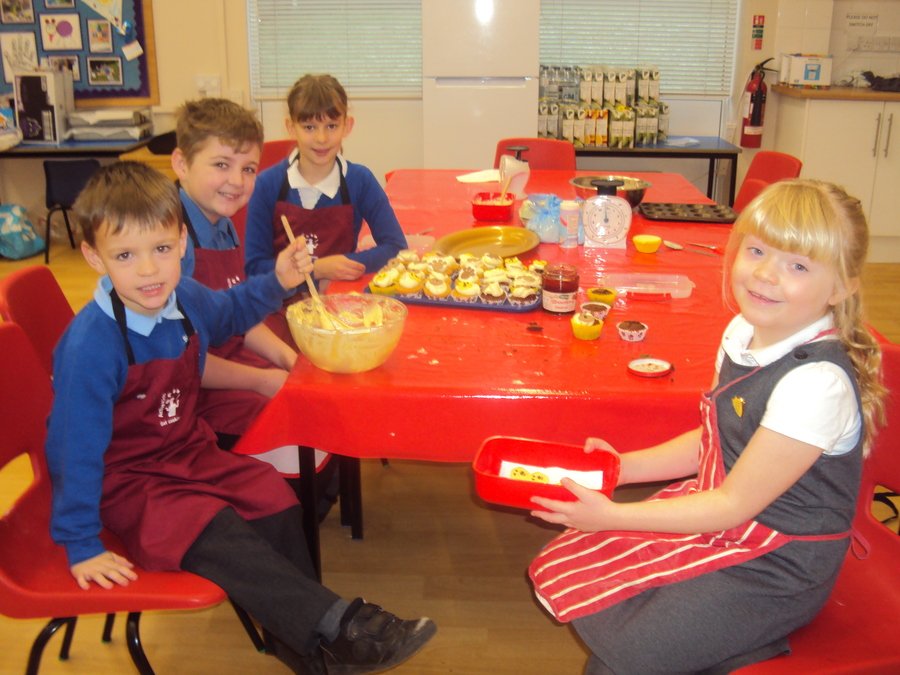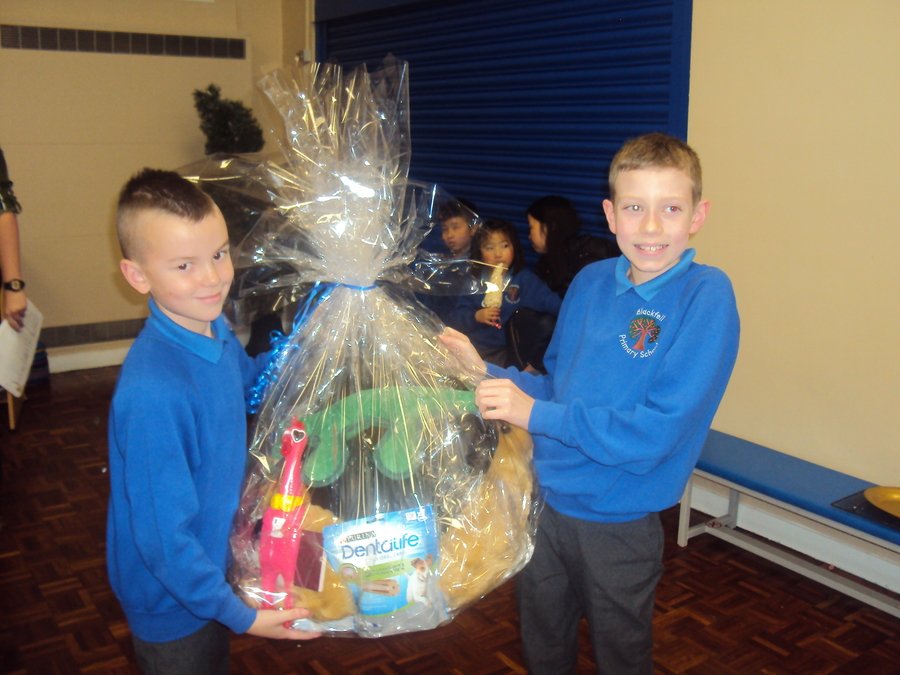 Lucas and Jack's team won the dog quiz. Thank you for all your donations and continued support.
Thank you to everyone who attended and supported our Christmas Community Afternoon.
The results of the raffle are as follows:
1st - Pink 161- 165
2nd - Pink 126-130
3rd - Yellow 906-910
4th - Pink 591-595
5th - Blue 41-45
6th - Pink 546-550
7th - Pink 746-750
8th - Yellow 961-965
9th - Pink 541 - 545
10th Blue 586-590
Christmas Tree Cake raffle - Yellow 606-610
Staff Hamper Orange 26-30
Weight of cake - won by Alecia Johnson
Sweets in Jar - won by Charlie McGovern
Name of the Bear - Snowy
All prizes can be collected from the school office.
Year 6 have arrived at Robinwood in Alston for their residential visit. We look forward to hearing about their adventures and stories.
Recent illness in school
Due to an increased number of children attending our school who have reported illness with symptoms including fever, cough, nausea and vomiting, we have contacted Public Health England as a precautionary measure. We have issued parents/carers with information provided by the North East Health Protection Team with advice about these illnesses.
Your child should not attend school if they have symptoms of flu and should only return once they have recovered.
The spread of most infectious illnesses is reduced through good hygiene. At school, we encourage all children to wash their hands frequently with warm water and soap, particularly after using the toilet, after using a tissue to catch a cough or sneeze, and before eating. In addition we have many hand sanitisers around the school building for staff, children and visitors to use.
We have postponed our planned coffee afternoon on Friday 22nd November 2019 as a precaution to not have large numbers of family members in the school building.
School is open as usual for those children well enough to attend. Please ensure children only return to school when they are fully fit to stop the spread of any illnesses.
Thank you for your support.
Please contact school if you have any questions or concerns.
Letter from Public Health England
___________________________________________________________________________________________________
Latest Blackfell School Calendar Events
Parent consultations

24

Feb

2020

3:00 pm - 6:00 pm
Parent consultations 3pm-5.30pm

26

Feb

2020

3:00 pm - 5:30 pm
World Book Day

05

Mar

2020
Year 6 to visit Safety Works

10

Mar

2020
Year 2 class assembly 9.15am

11

Mar

2020
Easter Assembly Year 5 parents invited

25

Mar

2020

9:15 am - 9:45 am